Revitalize yourself with a yoga-based cleanse. Spend an afternoon with Nadja in Yin Detox, a calming and purifying practice focusing on the flow of prana in the lymphatic and cardiovascular systems.
Nadja will guide you through fluid yin sequences aimed at stimulating your digestive and circulatory systems.
The asana practice is paired with controlled breathing to strengthen the body-mind connection leading to emotional, mental, and physical clarity.
All levels welcome and note the workshop is not for those who are pregnant or injured.
Price: $50
Date: Saturday, September 8th, 2018
Time 2pm – 4pm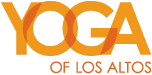 Yoga of Los Altos
377 1st Street, Los Altos CA 94022
650-397-9779