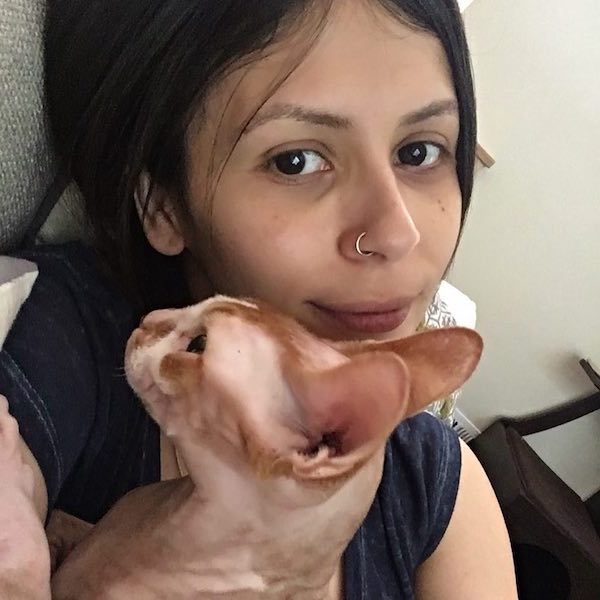 Helping you live life to the fullest
Nadja is a San Francisco Bay Area, Silicon Valley Wellness and Holistic Coach and TCM and Acupuncture Masters student.
She began her journey as a yoga student and soon discovered her calling. After progressing to an advanced level, she trained to become a yoga instructor to help others.
Nadja found her way to Yin Yoga as that was the best way to transform students both physically and mentally.
Wellness
Sometimes yoga isn't enough. Through Acupressure, Nadja helps clients unblock and restore balance and energy flow through the body's meridians.
Similarly, she found Dynamic Cupping to be the best way to release fascia and increase range of motion so students can get the most out of Yin Yoga.
Wellness Coaching lets Nadja helps students create new patterns and become better versions of themselves.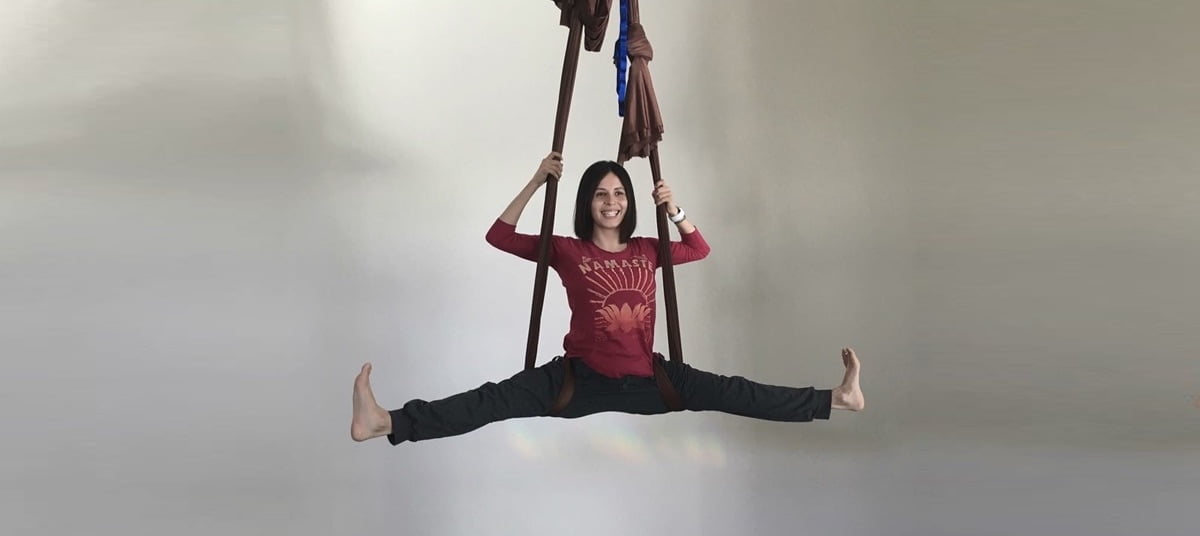 Training and Certifications
Nadja Villegas is a certified YACEP (Yoga Alliance Continuing Education Provider), Yin Yoga Teacher Training (from Bernie Clark), Restorative Yoga Teacher Training (from Judith Lasater), Mindfulness Yoga (from Sarah Powers), Mediatation Practitioner Teacher, Strategic Life Coaching, Cognitive Behavioral Therapy Coach (from Graham Nichols).
E-RYT 200 (Experienced Registered Yoga Teacher) and RPYT (Registered Prenatal Yoga Teacher) by Yoga Alliance. She is a YTT-F (Yoga Teacher Training Faculty Member), TC-TSY (TC-Trauma Sensitive Yoga), a certified CTTA Meditation Practitioner Teacher, Reiki Practitioner Level 1.
Personal
Nadja is a wandering spirit, captivated by art, creativity, and new experiences in life. She enjoys sharing her practice with her three sphynx cats. Off the mat, Nadja earned a BA in Graphic Design Studies and Photographic Arts from San José State, and is a graphic designer, globe trotter, cat lover, tea aficionado, and succulent collector and plant admirer. For the latest scoop, follow her on instagram and twitter.
Habla español. Catmaste!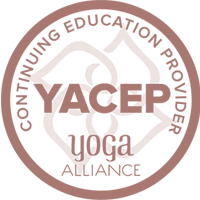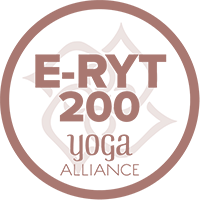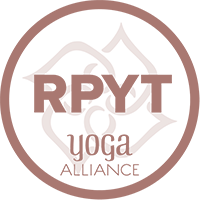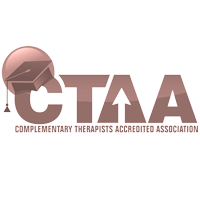 Here are a few things people say about Nadja.
If you are an existing student, feel free to submit your review.
I seriously look forward to every single session with Nadja. She has become such an important part of my life since I began as a private client of hers. Every class is different and tailored to what my needs are that day. She is extremely adaptable and creative in teaching her practice and making it
…
work for me and for my body. She goes above and beyond for her clients and even lets me bring my dog to the yoga room where we meet. We call it Doga! At the end of every class, she offers me time for a savasana with essential oils and acupressure, which has become a very healing and poignant part of each session for me. Nadja is the real deal and embodies the type of yogi and person that we all can be inspired by. Xoxo Leeanne
Leeanne P.
Nadja is a talented and best yoga teacher I've had. She connects with the class and delivers a well balanced session with varied Yoga moves. Her expertise is at Yin yoga, mobility, and breathing. One would always be able to feel much more relaxed after her session.
Panda B.
Nadja is a caring, informative and soothing Yoga instructor. I've taken classes with her for well over a year and find her classes to be the most fulfilling of any I've tried. My flexibility and well being have vastly improved and I highly recommend her classes for all levels of yoga practice when seeking clarity
…
and calmness.
Susan S.
I've been doing Yoga with Nadja for one year already. Her positive aura surrounds and calms you as she gently walks you through the class, and she has this special way of making you believe in yourself. If you have been doing yoga for a while, Nadja's classes build up to more complicated positions during
…
each session. One of the best yoga instructors that I've been ever met!
Marina B.
I've been practicing yoga for several years now, on and off with teachers and by myself. Hands down Nadja is the best teacher that I've had. I go into her classes stressed and stiff and I come out feeling stretched, balanced, and peaceful. She has a great repertoire of poses and the transitions and flow
…
between the poses is smooth and natural. She also does a bit of aromatherapy at the end which is so calming. I am so glad Nadja is our yoga teacher.
Peri K.
We loved Nadja. She was able to tailor classes to our needs (my husband and I), and really got us going on a regular self-practice 2 times a week.
Sri S.
Balanced, challenging, motivating and playful: these are all words that describe Nadja's classes. I have been practicing yoga with Nadja for over a year now, and I can honestly say that she is one of the best teachers I've ever had. Each class is uniquely different, and she tailors each class to best fit the
…
needs of those in the room, incorporating suggestions and asking us what we'd like to focus on before each class. No matter how crowded the class is, Nadja takes gentle care of every student, providing modifications and demonstrating proper alignment. Her positive energy is infectious, and I always leave feeling rejuvenated and relaxed. I often find myself smiling and laughing at her good humor, while simultaneously holding challenging poses I would otherwise be miserable in. I always look forward to shavasana, where she completes the practice with a few drops of an essential oil. Nothing is more relaxing than absorbing the fruits of my labor while smelling lavender oil. Thank you Nadja for sharing your practice with me.
Jessica F.
I have been practicing yoga for many years, on and off, here and there, After my first class with Nadja 6 months ago, I could tell immediately that I like it, Nadja don't push you hard on the pose, but her instruction is so clear, and with options of many alternatives, you can literally see
…
your improvement day after day. Every class Nadja has a different focus, that is how unique her class is. We can tell her what we want to do in the beginning of the class, whether we want to sweat or not ;), no kidding, we can tell her everything we want, that is how relax the environment can be. We practice on our core, lower back, stretch, and balance, etc. Nadja explains each move and the reason behind, I felt comfortable yet challenged. Sitting in the office for long hours daily, my blood circulation in the lower half body isn't working very well. After these couple months of class with Nadja, I personally felt that my legs are gaining some strength back. I am very excited about the improvement, and looking forward to her class every Tuesday and Thursday, even though that means I have to reschedule my appointments and meetings. Come and join us, I am sure you will love her class too.
Angela Z.
Music plays a critical role in your yoga practice by setting the right mood.
I'm often asked about songs I use in my sessions.
On my Spotify profile, you'll find some of the more popular playlists that I use.
Enjoy!
Subscribe to my Newsletter
Become an insider and get notified of new offerings, classes, and events!
... and receive a FREE Relaxation Playlist to help you unwind and find calm during your busy day!