Save the date! Saturday 25-May-2019
Yin Yoga
Release tension in your mind and body
Revitalize connective tissues
Increase flexibility and range of motion
Sage Smudge
Cleanse your mind and soul
Release negative ions
Lift your spirits
Spring is the ideal time to clean and clear space internally and externally to welcome a more enjoyable Summer experience. Our breath is not just the foundation of life and many healing practices, but also an effective tool to quickly shift our emotions, thoughts, and vibrations.
Please join Nadja for a transformational afternoon of mental and physical decluttering. We will move through a gentle flow, stretching the muscles, and preparing the body for the stillness of yin yoga and breathwork. 
Sage Smudge Session
To enhance cleansing and mental focus, we'll session with white sage smudge sticks, feathers, selenite sticks and rose quartz crystals. As a bonus for attending, you'll receive a gift bag of these items so that you may continue what you learn at home.
Your sage smudge kit contains:
California White Sage (salvia apiana) Smudge Stick tied with cotton string – For balance, protection, harmony.
Palo Santo Smudge Stick from Ecuador – To deepen spiritual moments of meditation and contemplation.
Tumbled Pink Rose Quartz Stones from Brazil – For love, compassion, forgiveness
Selenite Sticklets from Morocco – For protection, cleansing, clarity
Spotted African Guineafowl Feather – To lift stagnant energy
Yin Yoga Session
With the added benefit of white sage aromatherapy, we'll be drawing upon Yin yoga poses to complement your smudge session.
Yin yoga's long hold times offer us a chance to slow down and sit with our emotions. It enhances the minds ability to experience calmness and renewal.
Seats are limited for a more intimate and personalized experience, so sign up today to reserve your spot!
All Levels are welcome.
We look forward to seeing you!
Workshop Details
Price: $65 (includes sage smudge kit)
Date: Saturday May 25, 2019
Time 2pm – 4pm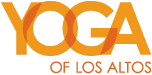 Yoga of Los Altos
377 1st Street, Los Altos CA 94022
650-397-9779