The longest journey is your journey inward. It's time to start living the life you desire and deserve.
What's your path?
Many people come to yoga for flexibility, health, stress-relief, or physical fitness.
Over time, they embrace a gateway to a deeper understanding of themselves. Some simply enjoy the health benefits of yoga, while others seek to transform their way of life.
Wherever you are on your journey, I'm here to help and guide you along the path toward your goals through wellness grounded in yoga.
We live through challenging times and everyone has their own struggles to manage. Together we can aim to stay healthy and balanced, creating the lifestyle you want and deserve.
Let's take this journey together!
Subscribe to my Newsletter
Become an insider and get notified of new offerings, classes, and events!
... and receive a FREE Relaxation Playlist to help you unwind and find calm during your busy day!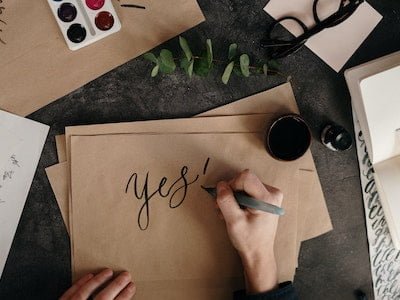 Join Nadja for a private session or in one of her online and in studio scheduled classes. She coaches and also teaches yoga in Los Altos, Mountain View, Palo Alto and online.
O N L I N E     C L A S S E S
It's my mission to help you stay healthy and balanced during these difficult times. These livestream classes mean there are less barriers for missing my class. So book a class and dust off that mat! Who is with me?
naviyoga
your phone, tablet, or laptop
live online class · two-way video
Tue 10:00AM : Meridian Yin (60 min)
Mon 10:30AM : AcuYin (60 min)
O N  D E M A N D
Find your life balance at your own pace. Meditate, Breathe, Move.
naviyoga
your phone, tablet, or laptop
Access my audio and video collection
P R I V A T E S
Don't get stuck into a routine with group classes and plateau. Everyone is different with unique circumstances, get your sessions tailored to your specific needs. Please join me for a PRIVATE session.
naviyoga
your phone, tablet, or laptop
live online class · two-way video
Book a private session
Check availability
S T U D I O    C L A S S E S
In studio classes are BACK! Please join me in person or at one of my ONLINE classes.
Wed 5:30PM : Yin/Yang (75 min)
Mon 4:00PM : Vinyasa (QD3)
Mon 5:30PM : Vinyasa (TC5)
Tue 4:00PM : Vinyasa (TC5)
Wed 12:00PM : Hatha (Danceplex)
Fri 12:00PM : Vinyasa (QD3)
Here are a few things people say about Nadja.
If you are an existing student, feel free to submit your review.
Nadja is a caring, informative and soothing Yoga instructor. I've taken classes with her for well over a year and find her classes to be the most fulfilling of any I've tried. My flexibility and well being have vastly improved and I highly recommend her classes for all levels of yoga practice when seeking clarity… and calmness. read more "Nadja is a caring, informative"
Susan S.
Nadja is a skilled instructor that teaches the principles of yoga and lives them in her daily life. She is patient and knowledgeable with therapeutic exercise for injuries. I enjoy all of her classes.
Mariel F.
I have been taking Nadja's Vinyasa yoga classes for a year now and it has helped me progress a lot in my yoga practice. She understands her students well and customizes variations that helps each student advance at their own pace. Nadja always emphasizes the importance of breathing and posture throughout the practice and reminds… us to reconnect with breathing when the practice gets intense. After a good one hour of practice she takes us through a guided Shavasana session and brings us back to awareness through an aromatic oil treatment. I always get a great workout and feel relaxed after Nadja's class. read more "I have been taking Nadja's Vinyasa"
Smitha R.
I have been attending Nadja's classes for about a year now, and I love them. I started yoga again (after many years of not practicing) due to some longstanding aches and pains I just couldn't get to go away, and I feel so much better when I'm able to make it to her classes. She… starts each class asking how we feel, what do we want to work on that day, what our energy level is. This is wonderful because we then get a class tailored to our needs. Sometimes it's relaxation and stretching, other times strengthening and sweating, and sometimes a combination of both. During class she gives very specific instructions, right down to toe position, to make sure that our form is appropriate. She always offers modifications, particularly on difficult poses, while suggesting ways to go deeper into a pose or to challenge ourselves further. She quietly walks through the class and makes adjustments to individual students as needed, something I definitely appreciate. She ends each class with a soothing shavasana, including an optional essential oil experience to help complete the practice with ultimate relaxation. I always leave her class feeling so much better then when I arrived. She is very approachable and open to questions and suggestions. I highly recommend you try one of her classes (each friend I've brought with me loves her classes too)! read more "I have been attending Nadja's"
Stephanie M.
I love Nadja's Yin Yoga classes! I've been going to her classes twice a week for about 6 months, and I feel so good after each class. She's inspired me to commit to Yin Yoga as a regular part of my weekly practice. I highly recommend her!
Allyson T.
I love Nadja's Yin Yoga classes – in person and now live online! Nadja does a great job of checking in and tailoring the class based on our needs. I appreciate the way she weaves in breathing and meditative components.
Allyson T.
I would highly recommend any yoga class taught by Nadja. She creates a welcoming environment for all students and encourages an educational dialog when teaching new poses. Nadja also excels at creating a balanced class that challenges a student's balance, strength, and stretching ability. If you're lucky enough to attend more than one of Nadja's… classes per week you'll find that the classes complement each other. Some classes focus on balance with core work while others focus on strength with back work, this results in a comprehensive yoga workout over the week. The best thing about Nadja is that she constantly improves her yoga classes by observing the class and taking feedback from students. This keeps me feeling challenged and satisfied after every yoga class. I would definitely encourage anyone to take a yoga class from Nadja. read more "I would highly recommend any yoga class taught by Nadja"
Dan H.
I've been practicing yoga for several years now, on and off with teachers and by myself. Hands down Nadja is the best teacher that I've had. I go into her classes stressed and stiff and I come out feeling stretched, balanced, and peaceful. She has a great repertoire of poses and the transitions and flow… between the poses is smooth and natural. She also does a bit of aromatherapy at the end which is so calming. I am so glad Nadja is our yoga teacher. read more "I've been practicing yoga"
Peri K.
I'm often asked by students for product recommendations to step up their yoga practice. These are yoga products I have researched and use myself. Take a look and see if there is something that interests you.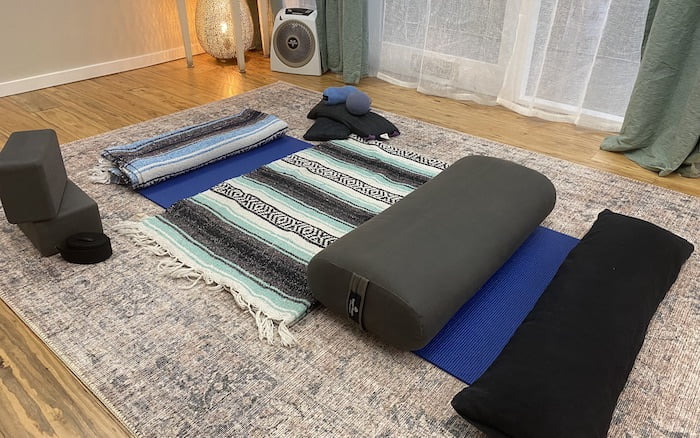 What props do I need for Yin yoga? To properly practice Yin yoga, you'll need bolsters, blocks, sandbags, and blankets. These are available for you to use when you come in to the studio, but what if you want to practice at home? As a long time Yin yoga practitioner,...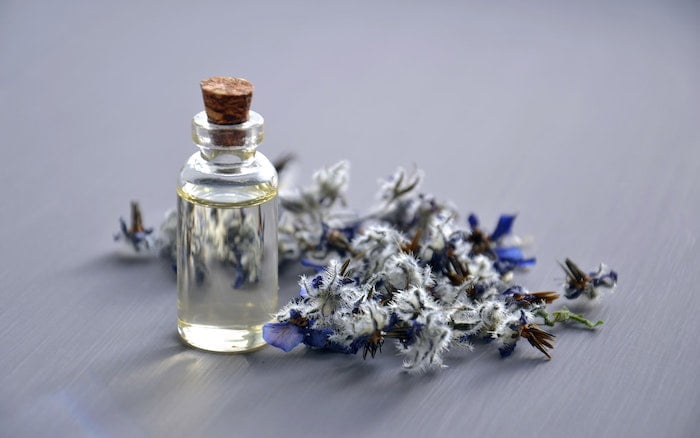 What's the best essential oil for yoga? If you're an aspiring yoga practitioner, no doubt you have heard of essential oils and aromatherapy for yoga. Essential oils enhance your session by bringing your sense of smell into your state of mind. Depending on the type of...